Government Relations
Blanchard, Walker, O'Quin and Robers, APLC, offers its clients the benefits of an on-staff registered state lobbyist.
Our firm is pleased to announce the establishment of a new department, the Government Relations Department. We will have a well-trained team of lawyers and legal advisers in this area that is well-versed in government laws. And here's everything you need to know about our firm's newest division.
Because public policies have such a strong effect on organizations, it is in their best interests to keep knowledgeable about them and to try to influence governmental decision-making and public policy inesses view and act on their relationship with the government in a variety of ways.
Here are some of the interactions the two have with each other:
Government to the business
The government is the maker of the policies and laws that companies are built on. They dictate the rules on operations, certifications, and partnership, among other regulations.
The governmental agencies are the primary regulators that most businesses are vetted with. These agencies create the rules and laws that indicate the standard of operations, products, and services.
The government is the overseer of all financial transactions through the central bank of the country.
Since most businesses are in trade with others locally and internationally, governmental policies governing these areas come into play.
Businesses to the government
Businesses offer the government personal contracts and lobbying. Lobbying is defined as impacting or trying to influence legislative action or inaction through oral or written communication. It may also be termed as obtaining the goodwill of a member or employee of the Legislature.
Businesses offer governments the leeway to create trade unions.
Businesses are a revenue generator for governments through taxes paid.
Businesses help the government with political action committees.
Governments need businesses to invest in so that they can get returns.
Businesses help the government with political action committees.
Governments need businesses to invest in so that they can get returns.
The two entities need each other, but in general, companies are in charge of making profits. At the same time, the government ensures that the economy is stable enough for the businesses to grow. So despite being very different entities, they are co-dependent on each other.
Therefore, our new division of Government Relations will have teams of lawyers to make this relationship between the government and your business seamless. Our goal is to help both entities become the best they can be. Therefore, our resources will be fully dedicated to ensuring everything runs smoothly.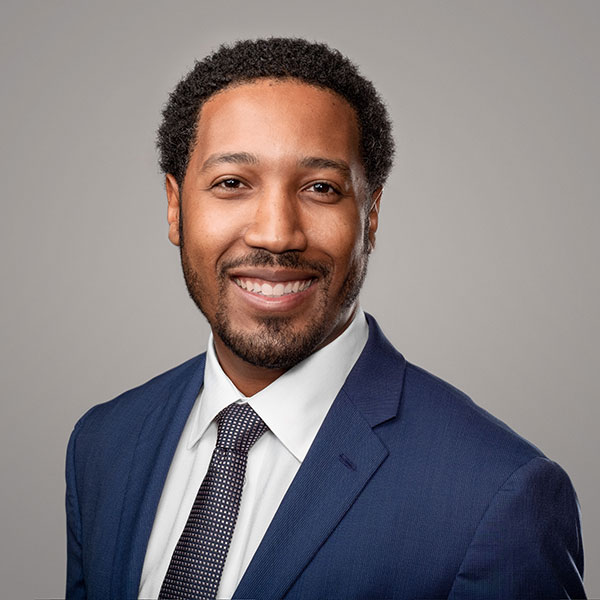 Taylor Jamison – Lobbyist
Taylor Jamison brings over 7 years of government relations experience to the Blanchard WalkerO'Quin Roberts Team. He has a global outlook anchored on his ability to foster relationships with local and state elected officials. He has established and maintained relationships with key government officials throughout Louisiana.
Wielding extensive knowledge of the legislative process, Taylor plays an integral role in advising the firm on the opportunities and developments in government policy and programs. He understands the critical need for organizations to stay updated on relevant legal requirements. Consequently, he keeps abreast of current and proposed laws to ensure legal compliance.
Taylor stands out for his ability to influence and work collaboratively with key stakeholders. His uncompromised integrity, professionalism and tireless work ethic enable him to consistently rise to the challenge that his demanding government relations role presents. He brings a wealth of experience to Blanchard Walker O'Quin Roberts to build and maintain optimal government relations.
Lobbying
Our on-staff lobbyist works in concert with our municipal law, regulatory, public finance, and economic development lawyers to provide our clients with additional support to accomplish their stated objectives. Our team has over 40 years of combined governmental experience including service as elected officials and as chief legal officers for various municipalities. Our experience over the years in public finance, land use, and economic development has helped to deploy over $1.5 Billion into our state economy.
Our approach is simple. We work strategically and utilize proven methods to cultivate buy-in between governmental and regulatory agencies and our clients. Our goal is only success, and we believe that the most effective solutions begin with collaboration. Our on-staff lobbyist helps to guide the collaborative process by creating desired relationships, maintaining constant contact with appropriate stakeholders and elected officials, assisting with public relations, and by keeping our clients abreast of all developments in relevant law and opinions.
For additional information, contact [email protected].
Our Work Ethic
The whole Blanchard Walker O'Quin Roberts team is dedicated to helping our customers achieve their goals through legislative and legal services concerning any governmental issue. We help our clients with their lobbying and legal efforts because we have extensive experience and an unrivalled network of relationships with local, and state governments, as well as national associations.
Through collaborative team problem-solving, our firm fosters a culture of community, civic, and political action. Our team members work together in a fully integrated structure to quickly reach the customer's goal via a unique and diversified methodology, emphasizing originality and ingenuity. Our tactic capitalizes on the scope and depth of expertise that each team member brings to the game while also ensuring efficient leadership correspondence across the organization and with our clientele.
What We Do
At the Blanchard Walker O'Quin Roberts firm, we use our relations to connect your enterprise to the following:
Local government relations
State government relations
Monetary Support
State and Agency Relations
Business Development and Growth
Community Relations Services
Business to Business
Multi-state Monitoring
Tracking Services
How do we manage all these?
It's simple; we always have a strategy at hand. Actually Five. And here is a breakdown of the five of the techniques we use to help our clients in government relations :
Governmental affairs
Public relations
Advocacy communication
Political Campaigns
Latest Media Plans
Governmental Affairs
Here is what we do under governmental affairs:
Formulating effective government relations and corporate development techniques for clients
If you want your business to be at par with all the government relations to develop your business, you need us on your team. We take our time learning your business and use these to build a strategic plan to help you grow your government relations matters. Our goal is to make more accessible the process that facilitates the exchange of information and ideas between your business and the key decision-makers in the municipal and provincial governments.
Helping our Clients in Maneuvering and Managing Legislative Process Politics
Legislative processes require someone who has studied the law and knows its ins and outs, someone you can get at Blanchard Walker O'Quin Roberts firm. According to the law, we treat our clients with the utmost respect to ensure that they manage all their legislative processes the right and safest way. In addition, we strive to make our clients understand every policy stated in any document that comes through our hands.
Creating and carrying out coordinated, detailed work plans for clients
For each client we have on our list, we provide a tailor-made plan that we operate all our government relations businesses following. We do affirm that every business is unique in its operations, and that is why we want every business to have its own individual plan specific to its needs.
Providing Perpetual and Up-to-Date Relevant data to Customers in an Efficient and Accurate Manner
Businesses grow when they constantly know how all their local and state government deals are fairing on. And we take up that role to follow up on any project or discussion that has already been set to motion. At every stage, we offer legal advice to help the project develop further and become a success as planned.
Creating Alliances with Key Organizations that Share Our Clients' Objectives
We believe that it is in collaborations that we all grow. For instance, in our firm, we need to work arm in arm with the government and businesses to even become good at our craft. That said, if we have another company or governmental agencies that could become linked to a particular client, we make it happen.
At each Government level, We Provide Critical Assessment and Advocacy Services
Whatever the level, type of contract, or relationship your business has with the government, we advise you all the steps of the way regardless of any legal matter you may have at hand. Our lawyers have training and experience that will help you analyze and advocate these same dealings.
Actively promoting Meetings With clients and Appearances with Key Decision Makers Throughout Louisiana and Beyond
Suppose you are not available to attend critical meetings crucial for your business; no need to worry. The legal adviser representing your company will be there as prompted and act on your behalf. Everything will be discussed before they head for the meeting such that you already know what they shall say even in your absence.
Recognizing the Concerns and Identifying Possibilities on Our Clients' Behalf
If our lawyers see an opportunity you have not realized, we offer a helping hand to shed light on the option that awaits you. This is in the line of tenders that could potentially increase the value of your business and help you grow.
Public Relations
Managing and guiding your organization's views to acquire new clientele and enhancing existing customer loyalty is known as public relations or PR. Direct experiences, the activities and findings of others, and declarations you make in the mainstream press and global market can all shape consumers' perceptions.
Public relations for your business is basically how the public views your business, the services offered, and the products in the market. A lawyer can help with the following things to help government relations when it comes to PR.
Help manage reputation
If you want your business to get contracts with the government or maintain the ones they already have, you must manage your business reputation with all you have got. Whenever there is an issue that would tarnish your reputation, the lawyer acts as the mediator who tries to manage the situation before they become detrimental to the business. This may involve negotiations with the other party, compensations, and releasing of public press releases to handle the matter.
We help build brand value
When we take up the role of PR, we offer the best service that will make your business credible in the eyes of your clients. This way, you will have a good standing with the people and the government since you are adhering to all the laws and policies set. This way, getting business opportunities with the government will not be an issue since everything checks out.
Image Enhancement
Image enhancement goes hand in hand with PR, and we have a specialized team of legal advisers that will help you with this.
Image enhancement is a step further than public relations in that your press releases and media relationships no longer establish your reputation. Instead, it is now determined by a plethora of communication points and activities that shape constituent views.
Our lawyers assist you in demonstrating your dedication by encouraging you to participate in proactive activities such as funding local events, volunteering for charities, serving as experts in the field, and continually providing excellent customer service. This way, you not only help the people but become part of the people.
Advocacy Communication
Our media team is ready to produce all of your communications materials, whether digital, physical or published, once we have established your plan to interact with the government.
Here are some of the things we cater to under advocacy communication when it comes to government relation:
Web pages
Your business website is the representation of your company: its face. And that is essentially the first point of research any government agency looks into before getting into business with you. First impressions matter; thus, each web page needs to stand out and represent your company accurately. That said, from small advocacy sites to more complex site content design and coding, we do it all for our clients.
Infographics
Infographics are the pictorial representations of the analysis and reporting of your business, which any governmental agency will require in their assessment stages. For example, suppose they want to invest a considerable amount of funds; these infographics will help the projection of their investments.
Political topics are frequently difficult to understand. Our problem is figuring out how to communicate efficiently through large amounts of data. Infographics are pretty helpful. It's not an easy task because our designers must precisely realize what the infographic needs to say and condense large volumes of data into simple graphics.
Creation of collateral materials
Our team is dedicated to ensuring that every publication that comes out is executed with the best in the industry. So much so, from invitations to signage, party décor, flyers, instructional pamphlets, promotional products, and graphic identifiers, we do it all.
Copywriting
We are fully aware that the digital world is ruling all industries, and that is why our company is dedicated to getting you the best copywriters to create content for your websites. Each piece will be instrumental in passing information about the business and the industry at large. Think of it as a way for you to connect with your client and opening up about all the projects you have underway.
Communications plan
Everything that is published, printed, or posted about your business needs to be deliberate. We ensure that this message gets to the target audience you intended to reach. We use market research to guide us in finding the best and compelling ways to then that message out and make an impact.
We help with the production
You can supply a list of suppliers and state their specifications or select from our database of trusted vendors to generate any products that we create, whether it's site management, publishing, or promo goods.
Political Campaigns
Under political campaigns, we offer two services, fundraising and the formulation of strategy and management.
Under fundraising, We provide a unique event program to help you get the most out of your fundraising efforts. Our team is in charge of everything, including the event's concept, location, entertainment, mainstream press, and publicity. As a result, our parties are assured of having many attendees, an enjoyable ambience, live entertainment media, and broadcast support.
Under the formulation of strategy and management, Soliciting and maximizing contributions is an art, and your government relations consultant must be well-versed in the legislation. In addition, the Louisiana Ethics Law, which was passed in 2007/08, influences how PACs are handled and how dollar constraints are identified. We are well-versed in these vital laws and can walk our clientele through its numerous precepts.
Latest Social Plans
Under this service, we offer Social communication management, social brand enhancement, and grassroots advocacy coalition building.
Social media communication management
We work hard to keep your identity current and relevant across all platforms, including the latest digital and conventional print, because customers' impressions are becoming increasingly reliant on social media. With so much openness and anyone's willingness to exchange their interpretation of the facts, you'll need to have a companion to keep an eye on anything read, said, or broadcasted and ensure that the correct image is being spread. At the same time, the incorrect impression is being denied.
Social Media Brand advancement
Every day, new social networking tools become trendy. To stay current, you'll need to have a team to maintain track of what's being said and how it has been distributed daily. We participate in outbound communication networks like Twitter, Facebook, and LinkedIn on behalf of our clients. We're also proactive in user-generated remarks, and we're ready to answer with the relevant message as soon as possible.
Grassroots Advocacy Coalition Building
Citizen advocates at the grassroots level can be your most potent and most influential clients. Our staff can successfully organize various media in politicians' constituencies to vote to support or oppose topics.
What else do we do?
OUR Staff Can Provide Experience And Expertise On Diverse several policies and Private Sector issues.
Our company has successfully lobbied for several ventures and legislative proposals throughout the years. The following are some of the issues we help solve:
Real Estate and Land use
Our attorneys at Blanchard Walker can help clients negotiate contracts, property investment difficulties, rights-of-way, easements and restrictions, title investigation, insurance policies, buying and selling, leases, refinancing, and real estate litigation.
Local Government
Blanchard Walker's Louisiana state and local government attorneys have extensive expertise and a knack for achieving victories for municipal clientele.
Transportation and Infrastructure
Our lawyers can step in to help you get into a discussion with the local government to improve the transportation and infrastructure in your vicinity.
Maritime and Ports
Whether you are an importer or exporter, using the ports is essential. We help you sort out any customs issues you may have at the docks and handle all other negotiations.
Appropriation
Suppose you want to set aside a dedicated fund for a specific goal; our lawyers at Blanchard Walker will help you formulate a plan that works.
Education- Primary and Higher
Whether it is your kids or your education, our lawyers are ready to help in any way we can.
Banking and Insurance
Finances are a concern for all businesses, so much so, our team of lawyers is always ready to step in to assist you in any financial and insurance matters.
Telecommunications
We also step in to make some of the telecommunication plans happen and that they do by law and government policies. These entail the use of broadcasting channels like social media and print media.
Health Care
Whether you are looking to sort out any health-related insurance or looking for one, our lawyers will guide you the whole way. In addition, we will help with lawsuits plus any other legal issues that need to be resolved.
Public-Private Partnership
When companies want to collaborate and do not really know the procedures, our attorneys at Blanchard Walker will ensure a smooth partnership.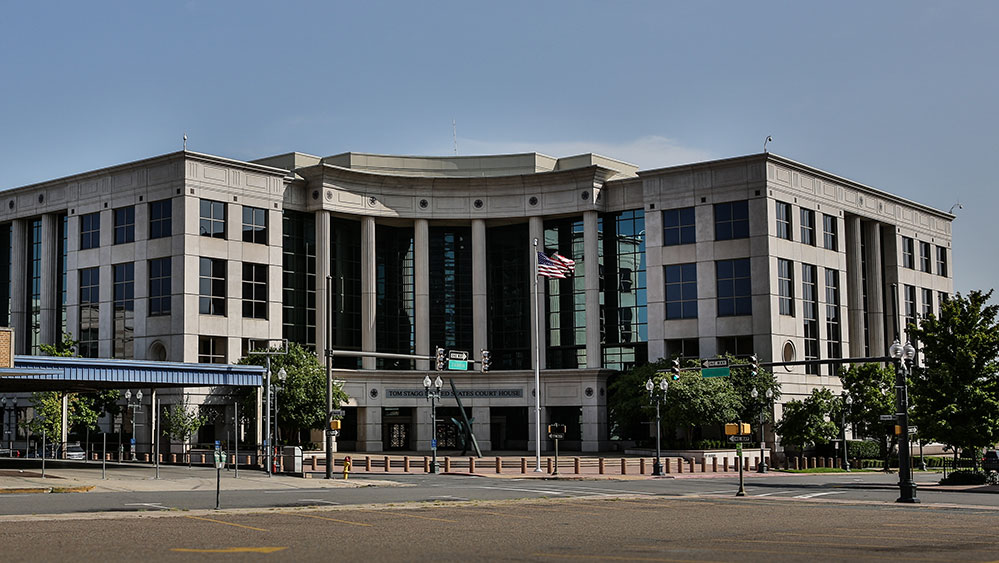 Contact Government Relations
Reach Out Today
All businesses require a partner who knows their art, and the entire Blanchard Walker, O'Quin Roberts is experienced in every sector mentioned above. So give us a call today and let us help you!